HI-FLOW, SINGLE & MULTI-BAG/CARTRIDGE FILTER VESSELS AND BASKET STRAINERS
We can provide standard designed and custom configured filter vessels and strainers to maximize operational performance and allow for higher returns on your investment when compared to other vendors. PS Filter has been a partner with Rosedale Products for over 25 years to help us become a leading provider of innovative solutions in the field of filtration.
All equipment is designed, manufactured, tested and stamped in accordance with applicable jurisdictional code requirements with CRN registration available for Canadian clients.
Our single and multi bag basket strainers/bag housings offer a wide range of capabilities to meet your flow and contaminant requirements. Standard configurations are available to contain 1 to 23 baskets/filters.
The baskets are offered in a variety of perforation sizes and mesh lined options are available if required. Industry standard size P2 bags are used and offered in many different media materials and micron ratings.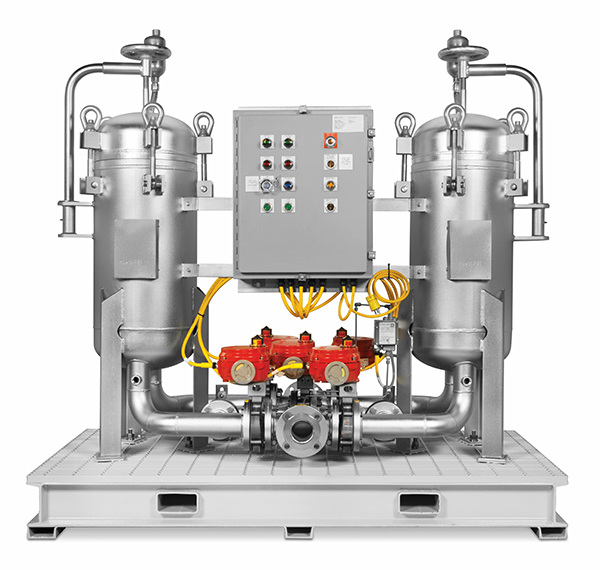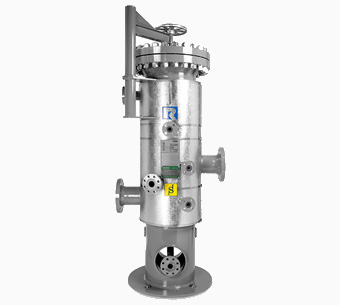 All single and multi bag housings are also available in duplex configurations for higher capacity needs. These units come piped together with valves to allow for continuous uninterrupted use.
The inlet flow may be switched back and forth between the two vessels, which allows one side to be serviced while the other is in use. Both automatic and manual duplex operation is offered and units are often shipped fully assembled and ready for use.
We can offer Fabricated Basket Strainers in industry standard designs or custom configurations to fit specific process requirements. Our basket strainers are built in accordance with code requirements and can be supplied with full ANSI flange ratings.
We have extensive experience in providing custom basket strainers for a wide variety of applications that can accommodate both low and high flow processes and handle straining requirements to 50 microns or smaller.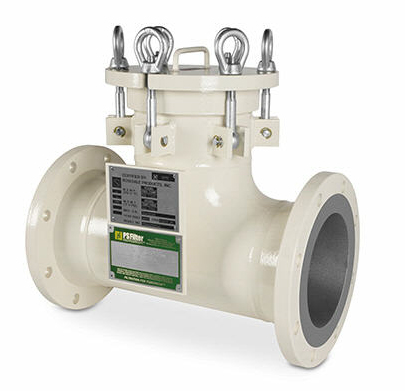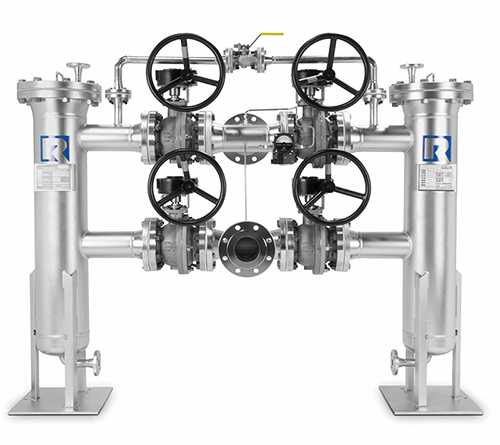 High Flow and 700 Series Cartridge Housings are available for customers needs that do not suit standard bag filtration or those who wish to maximize operational time and reduce downtime by utilizing a cartridge system which can handle higher dirt capacities. Single and multi cartridge units are available in either vertical or horizontal configuration for easy cartridge removal.
Our cartridge vessels are designed to help alleviate the high cost of filter change-outs and vessel downtime by reducing labor, inventory, disposal and maintenance. Standard configurations range from 1 to 31 elements in our High Flow design or 1 to 29 elements in our 700 Series design however, larger custom engineered vessels are available upon request