Effective De-Oiling for SAGD Operations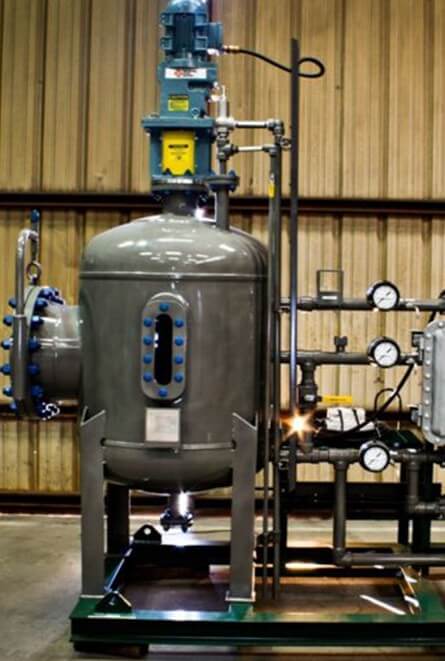 Water treatment and re-cycling is an integral part of SAGD operations and choosing the best environmentally friendly method of cost effectively de-oiling the water is of paramount importance. We frequently are asked for information regarding the differences between the Mixer Design Oil Removal Filter System (Nutshell Filter) versus Pump Design Style (Nutshell Filter).

A lot of times the differences may be overlooked and often underestimated. Both filter systems will effectively remove oil and solids to meet target effluent specifications. In reality, the nutshells don't behave very differently in any various type vessels as long as the flux rates across the media are similar and of course bed depths are adequate. The real advantage of the Mixer Design Oil Removal Filter (ORF) is in the cleaning of the Nutshell Media during the backwash cycle. In sales presentations, pump style proponents fail to mention the critical differences to effectively clean the Nutshells from a cost effective and environmental waste standpoint.

Globally the Mixer Style System (ORF) is chosen far more often by operators than Pump Style Units and some of the reasons are listed below.
Mixer Design Nut Shell Filter Advantages Over Pump Design
Smaller Vessel size – mixer can mix a 30% slurry, pump needs much more dilute solution to even get close to moving the mass of media, oil and solids.
Less weight (shipping and operating).
Far less backwash volume than that of pump design units (Normally 50% of volume created as backwash fluid with mixer design).
Less electrical horsepower when compared to properly designed pump systems.
During a power failure or power drop out, pump design units in backwash cycle can plug off piping with nut shell media causing unforeseen downtime for maintenance. This is never an issue with the

Mixer Style System

as the Nutshell Media never leaves the vessel for cleaning.
Media attrition on an annual basis will be at least 30%, if not more in the pump versus mixer design system.
Pumps grind up media and will plug off both internal clean screens and backwash scrubber tubes.
Backwash scrubber tubes are not designed to handle proper differential pressure and can collapse.
Mixer design has at least 20-30 times the pumping rate to fluidize/mix the dirty media bed with oil, solids, and other contaminants.
MIXER DESIGN PUMP DESIGN
12' Diameter Vertical Unit 12' Diameter Vertical Unit
40,000-50,000 BWPD Flow Rate 40,000-50,000 BWPD Flow Rate
Mixer 40 HP Pump 150 HP (If properly designed)
Weight OP 43,340 Kg (95,000 #) Weight OP 70,306 Kg (155,000 #)
Backwash volume 37.1 m3 (9,800 gallons) Backwash Volume 75.7 m3 (20,000 gals)
Mixer Pumping Rate 58,000 gpm Pump Fluidization Rate 1600 gpm
We can also provide CFD Modelling which clearly proves the advantages of fluidizing the Nutshell bed with the Mixer Design ORF Units for effective cleaning with as little waste as possible from both a water and energy consumption standpoint. In a Nutshell (excuse my play on words), our competitor's Green Policy shouldn't be envy.
Click here for more information about SAGD Oil Removal Filter.
Request Information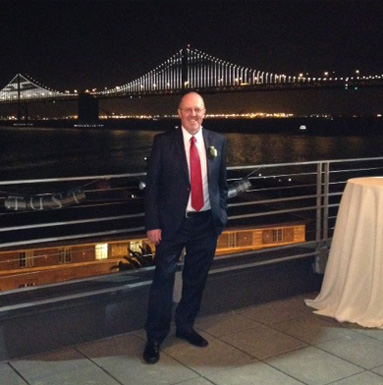 NEIL RICHARDS, BSc, MPS
GENERAL MANAGER
As an Energy Industry Professional Neil has a well-rounded knowledge of what it takes to effectively produce oil and gas to maximize the benefit. For the past 34 years working in the Oil-Patch, Safety and Environmental Protection has always been important to Neil and his associates. Neil feels Energy Companies and the Industry have come a long way to do things better and safer while continuing to contribute to a Global Economy and continues to look at the future with a positive attitude.