Industrial Filtration-Separation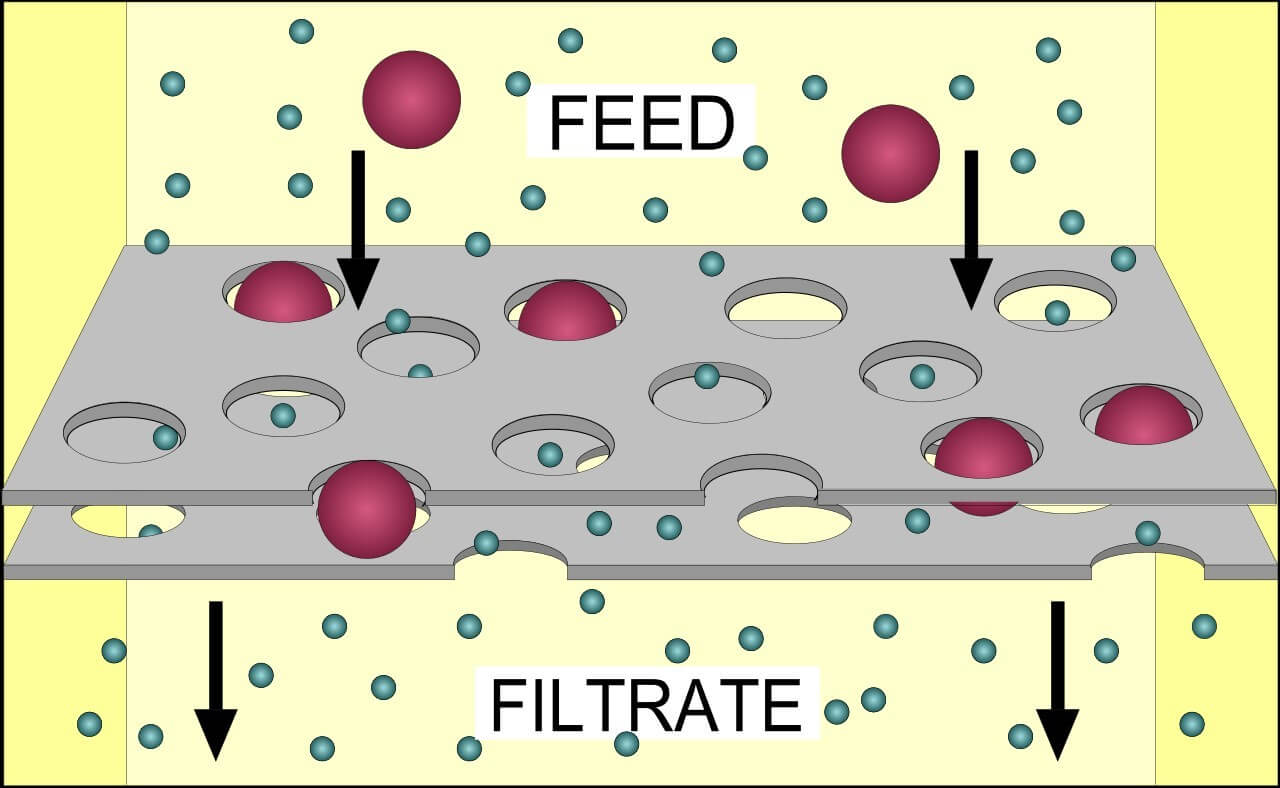 Diagram of simple filtration: oversize particles in the feed cannot pass through the lattice structure of the filter, while fluid and small particles pass through, becoming filtrate
Cost-effective filtration at an industrial level requires highly developed, custom-made filter systems that are not typically available off the shelf and go far beyond the characteristics of conventional household filters. Industrial filters need to be designed for the specific process application, to meet system properties and operating conditions. It is important when developing an optimal filter solution that there is close collaboration between the customer and an experienced filter manufacturer such as PS Filter® during the early planning stages to ensure all the critical issues are addressed.
Some of the many industries that employ filtration/separation to ensure their processes operate as efficiently as possible, and they meet quality and regulatory standards.


| | |
| --- | --- |
| Water Treatment | Steel Industries |
| Cement | Municipal |
| Dairy Industry | Chemical Mfg. |
| Textiles | Edible Oil |
| Pharma & Biotech | Pipelines |
| Paints & Inks | Aerospace, Defence & Marine |
| Mining | Automobile Mfg. |
| Fertilizers | Refineries |
| Electroplating | Power-Plants |
| Oil & Gas | Food & Beverage |
| Ceramics | Electronics |
| Petrochemicals | Aeronautics |
| Pulp & Paper | Sugar Industry |
Advantages of Effective Industrial Filtration
The objective of reliable industrial filtration is always to protect human life, the environment, the machinery and the actual process. Wear on the process systems, integral components, pumps, exchangers, turbines and motors should be minimized as much as possible in order to:
Prevent accidents and reduce worker exposure to hazardous situations
Reduce costs for spare parts and maintenance
Maximize production capabilities & plant throughput
Reduce emissions and other environmental issues from contamination discharge

No matter what your industry, it is of paramount importance to ensure when you require an Industrial Filtration-Separation System for any of your processes that you take all of your important variables into account and work with a Filtration Specialist from PS Filter® who will take the time to review all the best options for a safe cost-effective solution.
Request Information